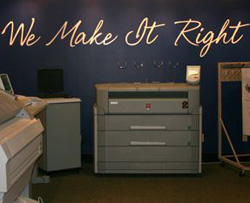 RJ Young leases and cost per copy agreements are not sold to a third party bank or finance company. They do not contain a "Hell or High Water" clause and remain on the balance sheet of RJ Young. This allows us to create a program that conforms to your specific needs.
We can create an agreement that includes variable billing options, unusual terms, coterminous terms for added equipment, relocation of equipment between your locations, and flexible termination or renewal options.
RJ Young can in many cases take over administration of your leases with other companies and provide a single billing point for all of your office equipment.